HURRICANE KATRINA
Donor Completion Video: Katrina was one of the deadliest and destructive hurricanes in the history of the United States. CAN-DO set up over 17 emergency distribution centers providing food and clothing. Also removed debris and aided in rebuild of homes in Alabama, Louisiana and Mississippi.
0
HURRICANE KATRINA & RITA 2005-2010
THE SITUATION: On the morning of Monday August 29, 2005, Hurricane Katrina made landfall in southeast Louisiana as a Category 3 storm. The storm spanned from central Florida to Texas and caused severe destruction along the Gulf coast. At least 1,836 people died as a result of the hurricane, or the subsequent flooding, making Katrina the deadliest hurricane in 77 years. Total property damage is estimated at over $80 billion dollars. Most of the deaths occurred in New Orleans, Louisiana where the city's levee system experienced a catastrophic failure. As much as 80% of the city experienced flooding that remained in place for weeks. The coast of Mississippi also experience significant flooding. Over 90% of the beach front communities were flooded in hours. Storm surge pushed 6 to 12 miles inland ramming boats and casino barges into buildings and houses.
WHAT WE DID:
• Set-up and managed more than 23 emergency distribution centers/POD's throughout Mississippi, Louisiana and Alabama
• Transitioned the distribution centers to community centers after acute relief stage
• Coordinated and distributed two 40ft containers of warm clothes, tents and sleeping bags by The North Face
• Cleaned out and rebuilt Fishes and Loaves soup Kitchen in Biloxi, MS
• Surveyed disaster zones and reported emergency and special case victims to FEMA
• Set up and maintained tent city for the fishermen of Venice, Louisiana during 2005 shrimp season
• Set up and coordinated Whoopi Goldberg's "Mississippi Rising" initiative and distribution out of Biloxi, MS
• Consolidated warehouses and managed emergency relief supply drops for the city of Biloxi
• Mucked out homes in Mississippi and Louisiana
• Removed debris and aided in rebuild of homes in Louisiana and Mississippi.
• Allocated wheelchairs and crutches for handicapped and injured survivors
• Purchased fuel for displaces families' generators in Mississippi and Louisiana
• Provided legal aid on behalf of families in Mississippi who received illegal eviction notices
• Set up staging areas for people without transportation to register for "blue roofs" in Louisiana
• Provided heaters for and aided in the rebuilding of a Temple in Alabama
• Set up and organized the evacuation of over 300+ dogs out of the gulf to no-kill shelters and into adoption programs
• Revamped distribution of clothing at EC distribution center and reallocated supplies to areas outside or off the "grid".
• Worked with The Pearlington Interfaith-Interagency Task Force as well as a Pearlington Recycling Cooperative and the people of Pearlington to strengthen and build up the POD/ Community Center in Pearlington, (MS)
• Wrote and submitted proposal on Community Revitalization Centers (CRC) that is now being used by the State of MS for future disaster response procedures and was flown by the governor Haley Barbor to the Governor's 6 month, long-term recovery meeting to receive credit. In 2006, CAN-DO's proposal was presented to Congress on CSPAN by Robert Lathem, the then head of FEMA.
WHERE WE WORKED: CAN-DO provided aid and support following Hurricane Katrina to the following areas: New Orleans, Louisiana • Slidell, Louisiana • Lakeview, Louisiana • Biloxi, Mississippi • Pearlington, Mississippi • Gulfport, Mississippi • Bayou La Batre, Alabama • Perlington, Louisiana • Bell Chase, LA • St Bernard's Parish, Louisiana • Buras, Louisiana • Venice, Louisiana • Port Sulfer, Louisiana • Woodlawn, Louisiana
Groups Supported by CAN-DO Following Hurricanes Katrina and Rita:
BCC, EBCC, Fishes and Loaves, Richmond Funeral Home, DRC, Good Deeds

PROJECT PEARLINGTON:
THE SITUATION: When we visited Pearlington 2009, we were shocked to see many of the Hurricane Katrina survivors were still living in temporary housing as they rebuild their homes themselves. Federal and State programs, designed to assist residents as they rebuild were getting ready to close as their project deadlines come to an end. Many residents were at wits end as they tried to establish a way of attaining their goal of permanent housing for them and their families. Many houses were sitting half-finished because of the lack of funds and resources.
In 2000, Pearlington had a population of 1,684, with 648 households and 460 families. With an average income of $14,000 per year, the 2000 census identified 17.5% of the population as living below the national poverty line. The average home was appraised at $60k and the average property tax was $369 per year. With no industry in Pearlington, the majority of residents commuted to surrounding towns and cities for employment. Today, after the destruction brought by Hurricane Katrina and it's devastating economic impact, the population of Pearlington is estimated at just 1000 people, or approximately 400 families. Of these families, about 150 had the financial means to rebuild/repair their homes or get in a safe, sanitary and permanent home. The other 250 families remained without resources to rebuild.
OUR ASSESSMENT: Because Pearlington is a small community of nearly 35% elderly and disabled, it is not considered financially viable. For this reason, Pearlington has been left out of the financial "loop" for aid designated for Katrina survivors.
Our assessment on the ground in Pearlington two years after the hurricane, federal money and personal donations that poured in from around the world had yet to reach their intended recipients. As a result, in Pearlington only 40 homes have been rebuilt or repaired.
Our ground assessment team also discovered that years following the hurricane, re-infestation of mold remained a problem. Previous attempts of old remediation (gutting & spraying) was done with little or no guidance. Once the interior walls were closed back in (sheet-rocked), mold spores repopulated in the environment that makes this favorable (moist area with little to no sunlight). The only logical way to treat this new outbreak is to strip the interior of the house and spray all the wood with a Benz type paint that will deplete mold of the oxygen that it needs to survive.
For residents whom paid for this work to be done, they have no recourse. Precious dollars spent, residents have no other option than to remain in the infected houses, inevitably resulting in respiratory and other illnesses.

WHAT WE DID:
• CAN-DO was able to purchase building material to complete renovations of 17 "worst case scenario" homes in Pearlington.
• We also organized volunteer labor to help install the purchased materials.
• All 17 families were all able to leave their FEMA trailers and get back into permanent homes.











• CAN-DO awarded certificate of appreciation by the City of Biloxi (PDF)
• Gov. Haley Barbour recognized CAN-DO for outstanding humanitarian, civic and volunteer
services to the citizens of the Gulf Coast of Mississippi (PDF)
• President Clinton commends CAN-DO's relief efforts in letter to founder Eric Klein (PDF)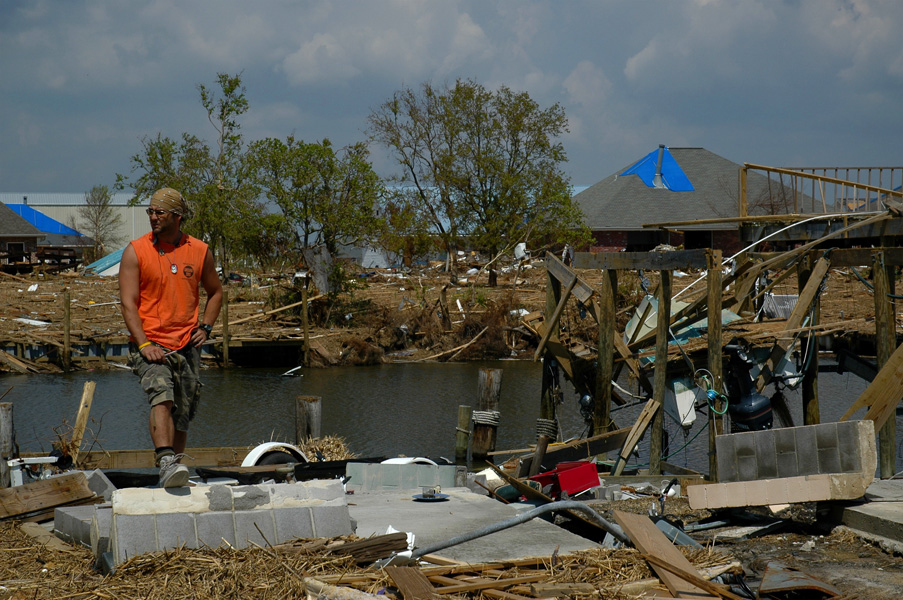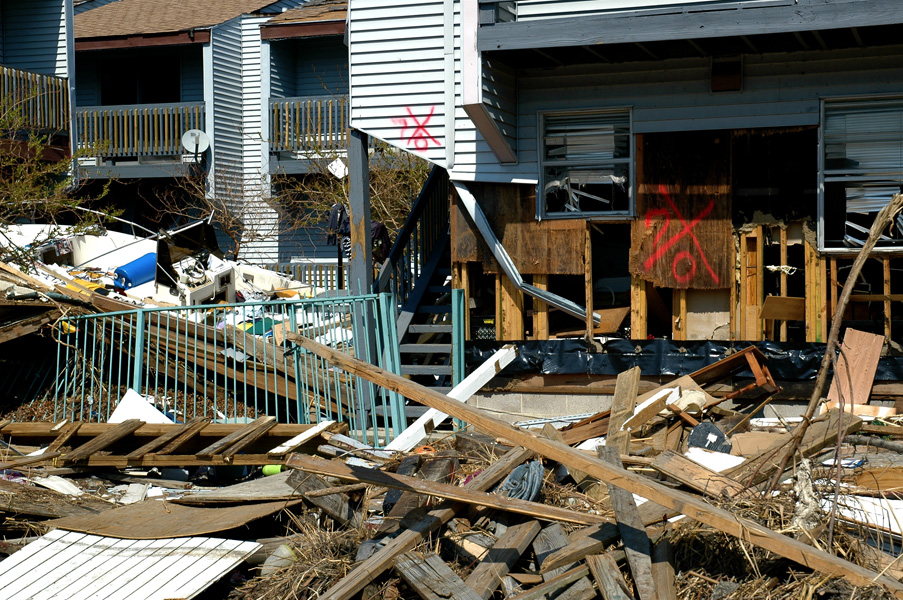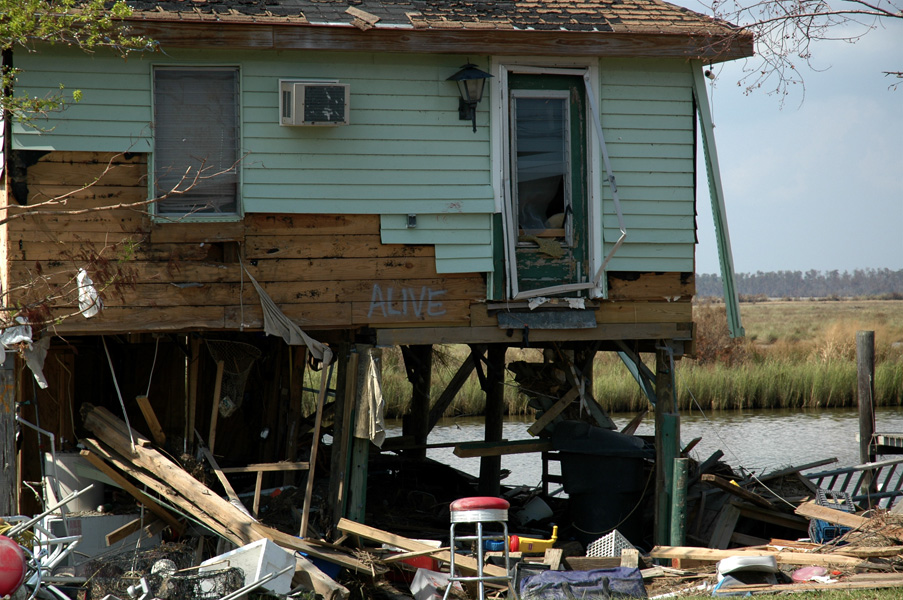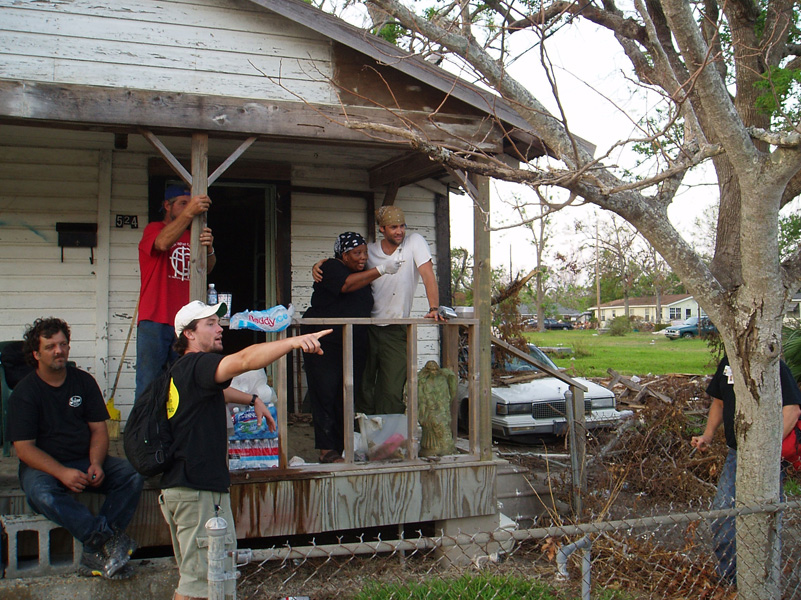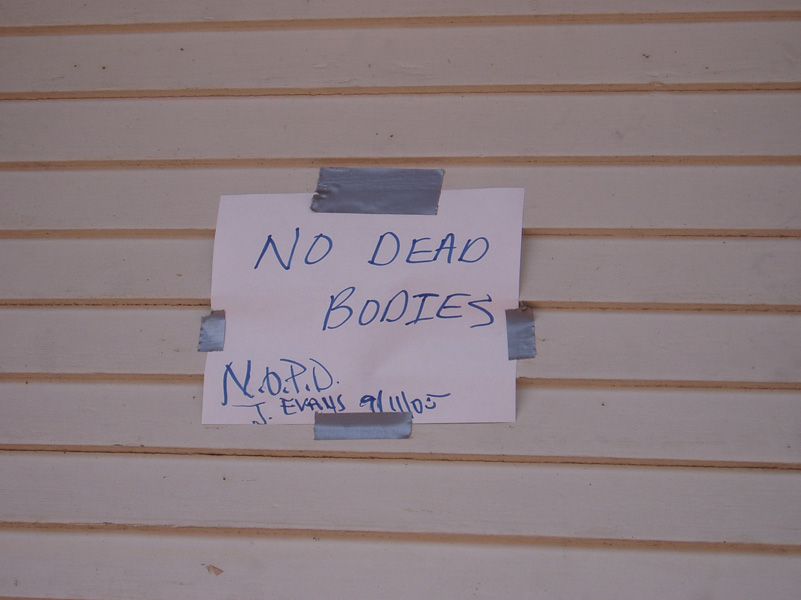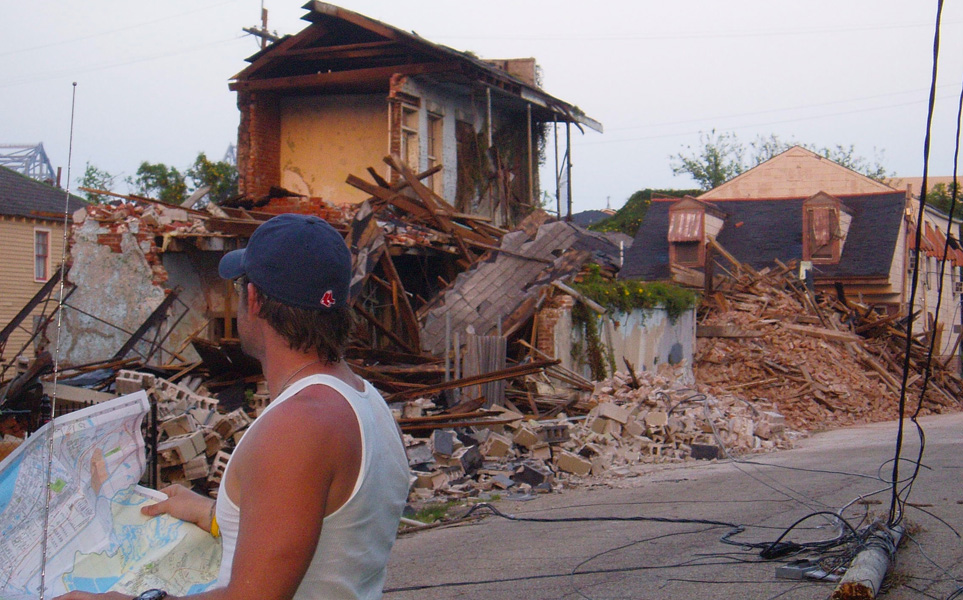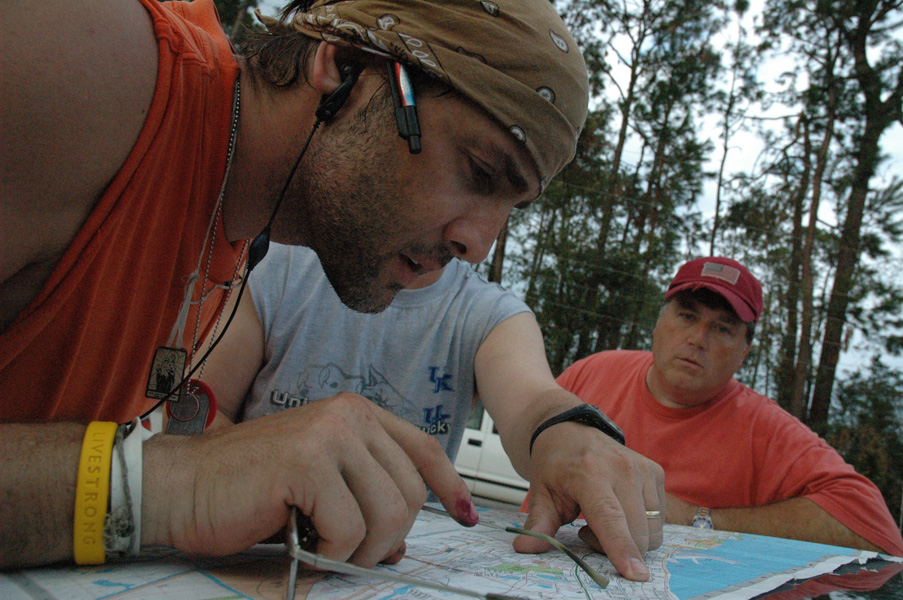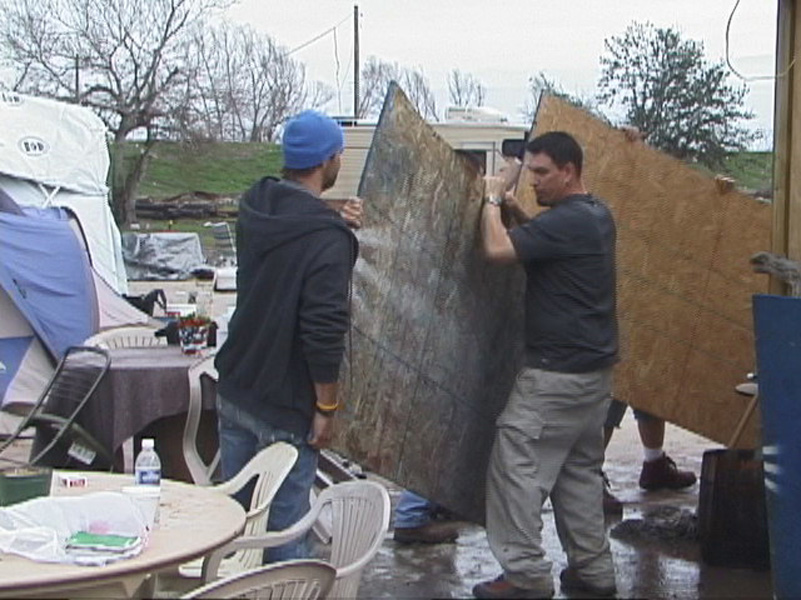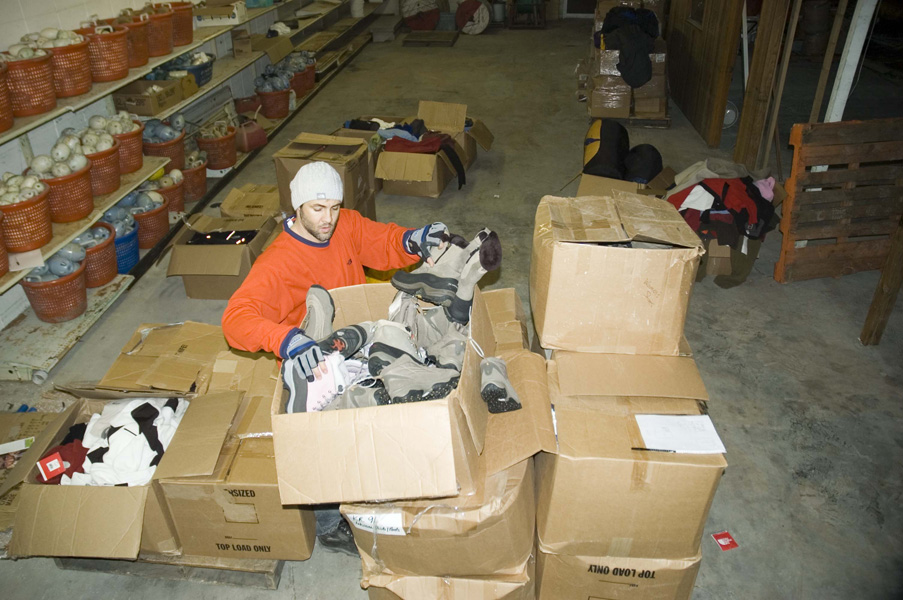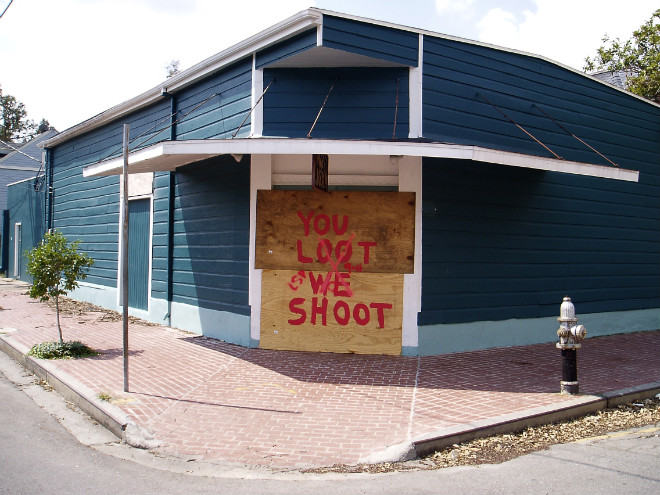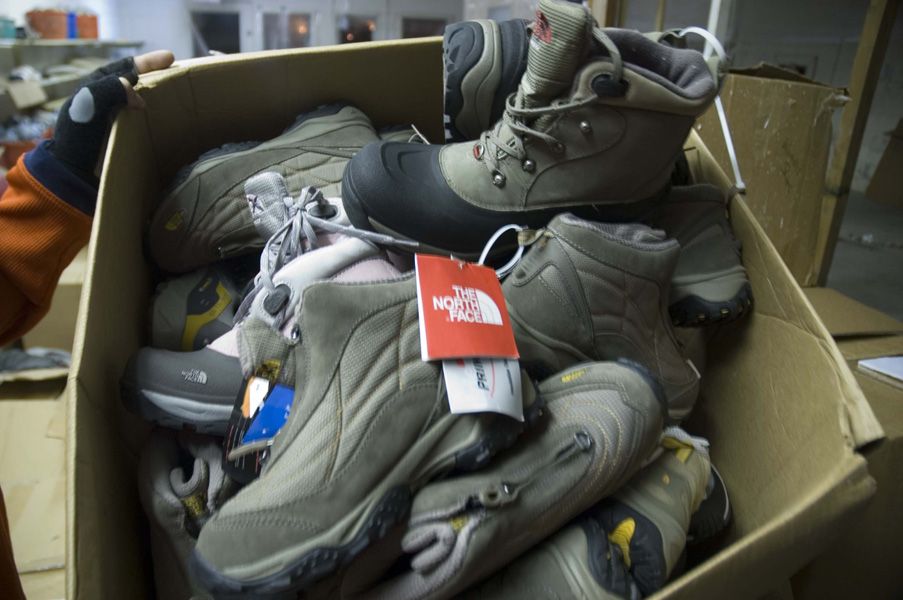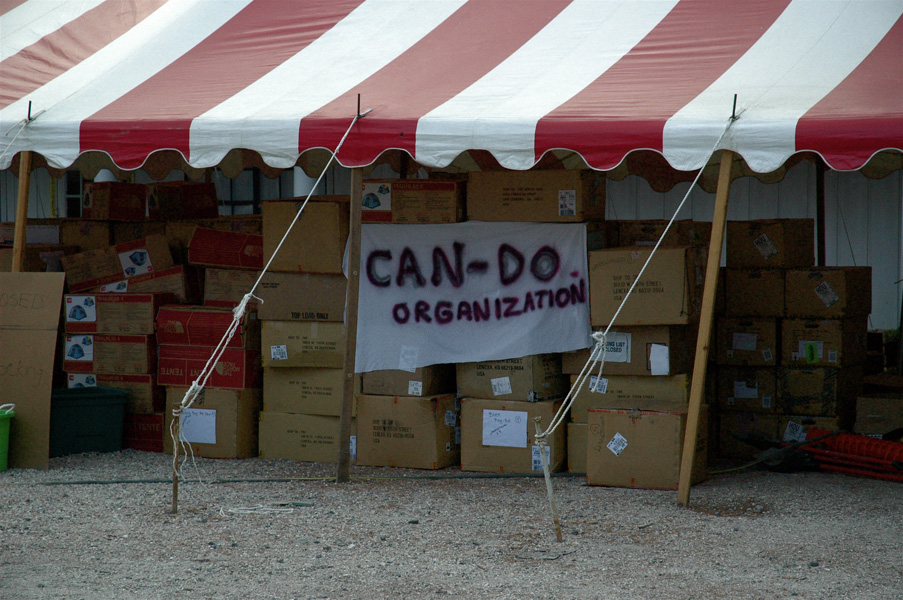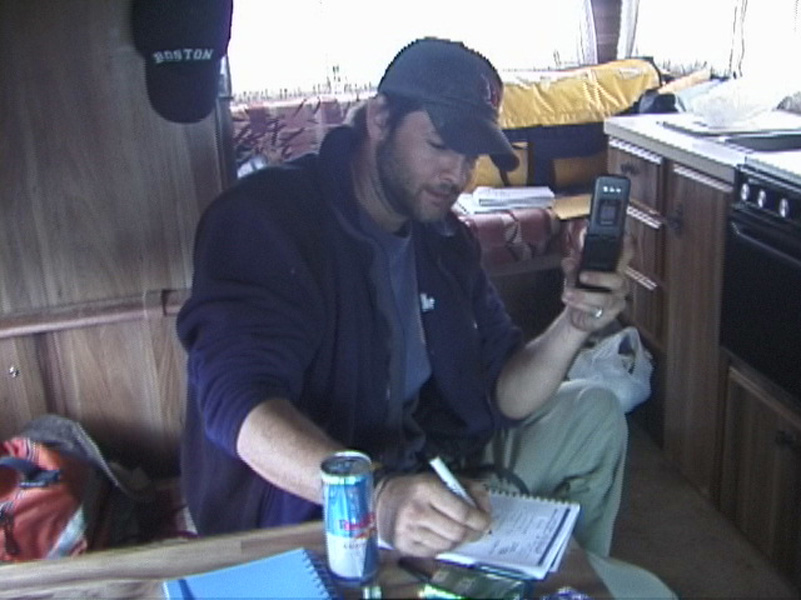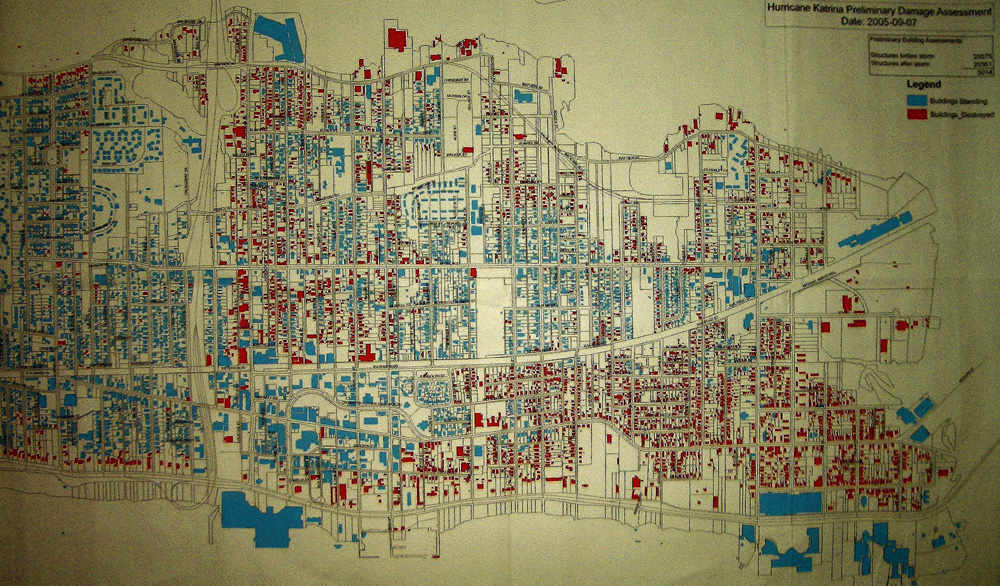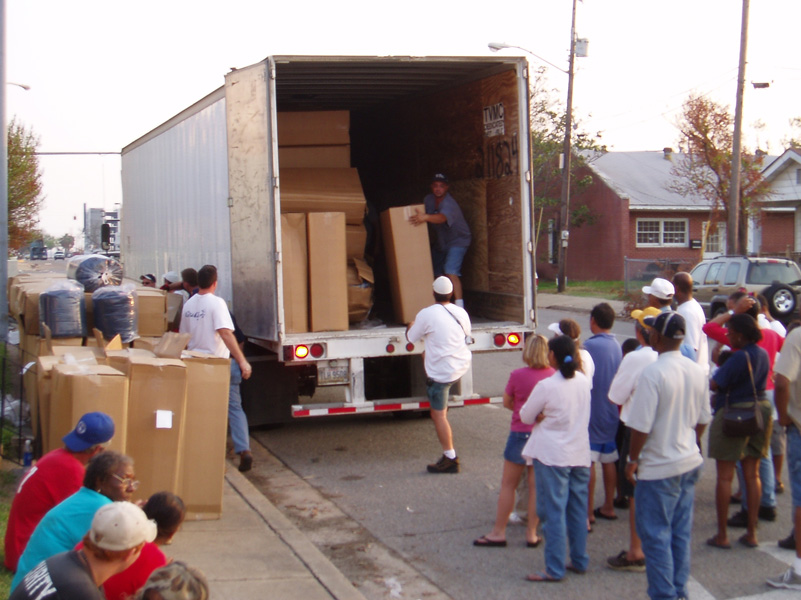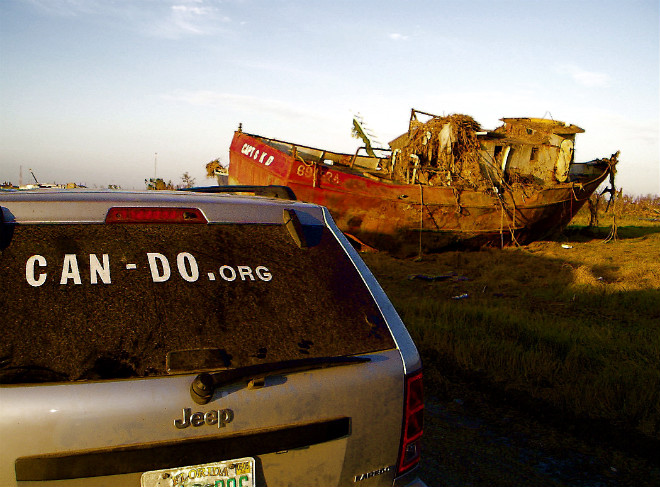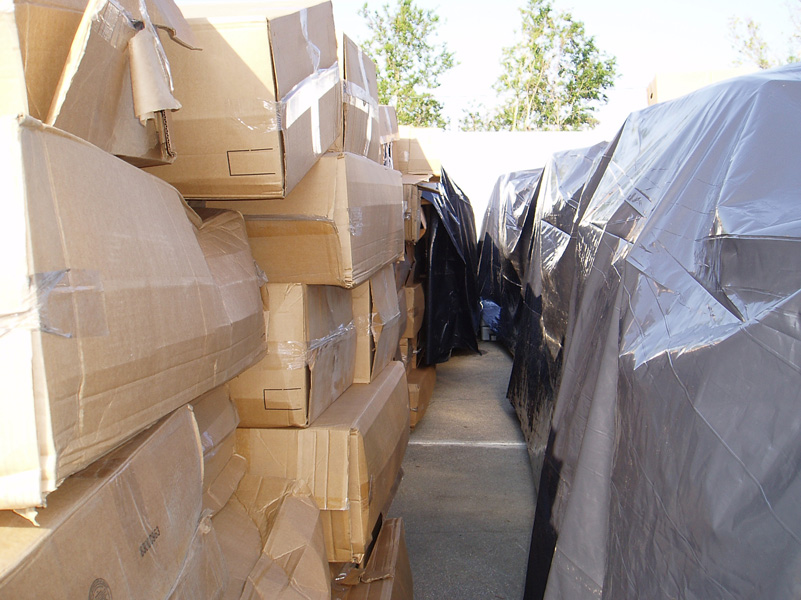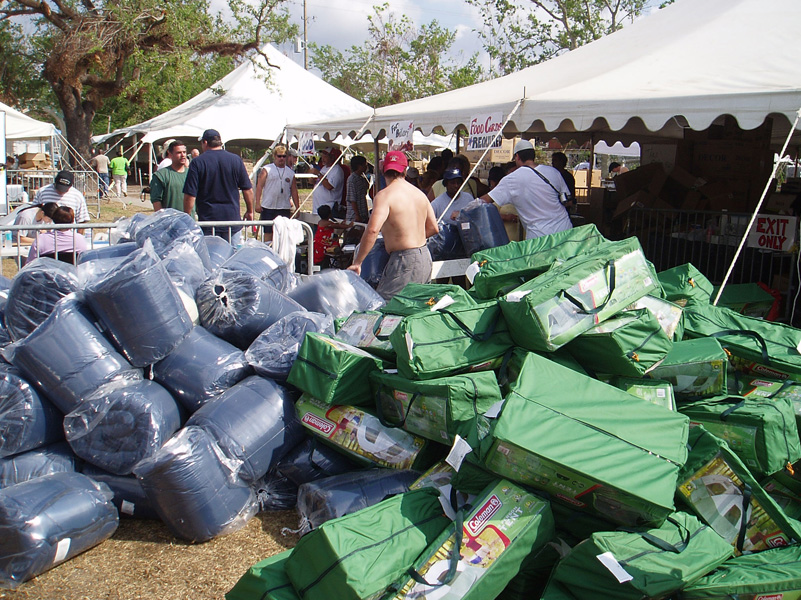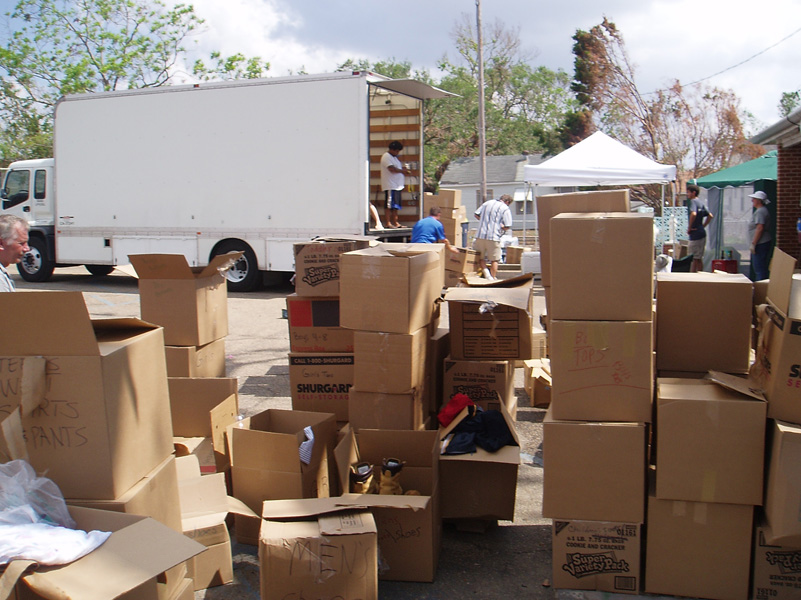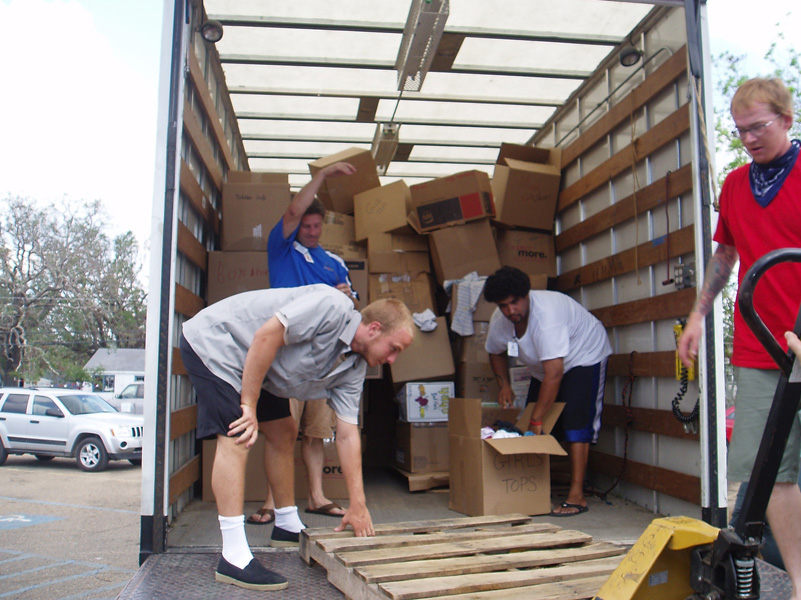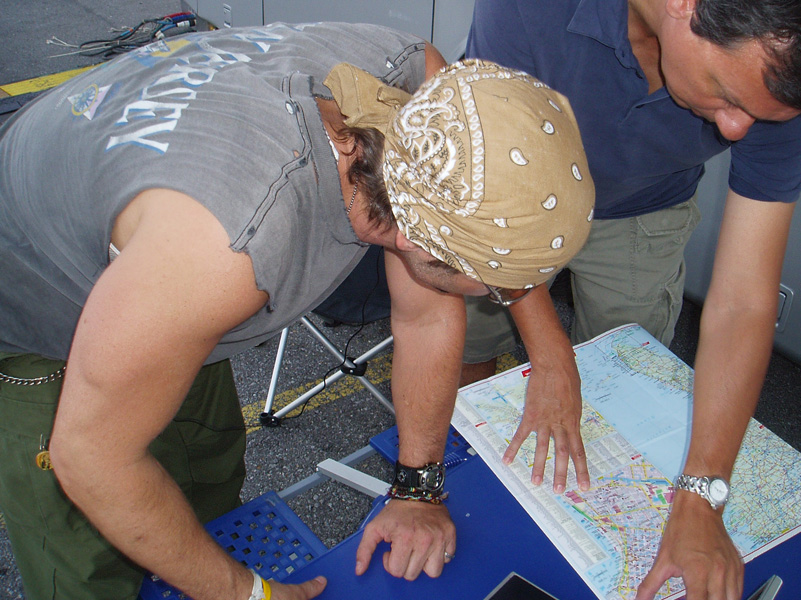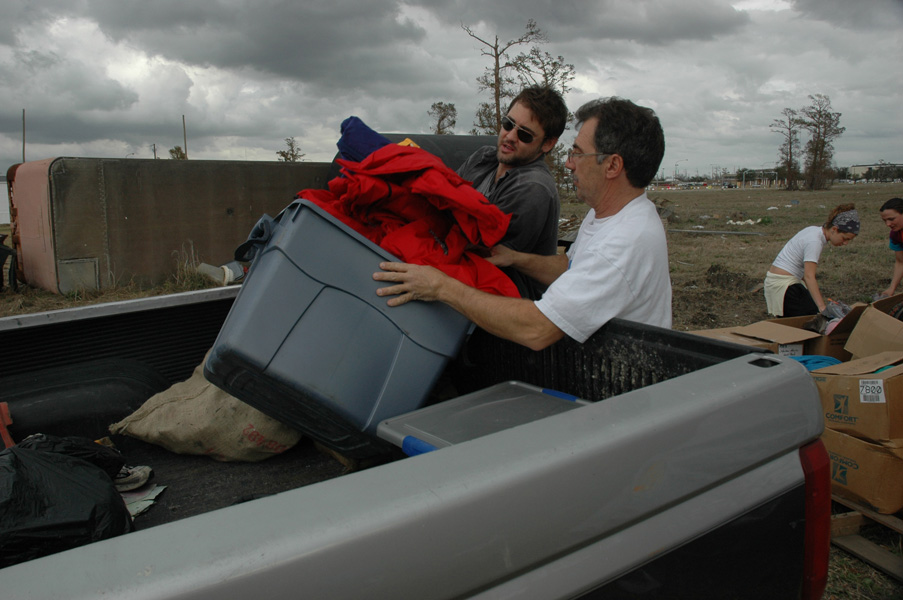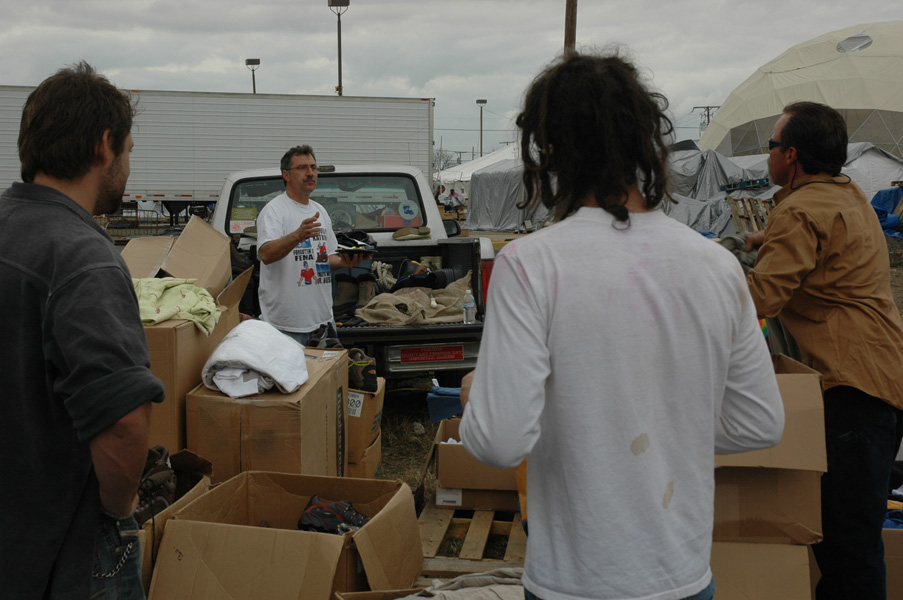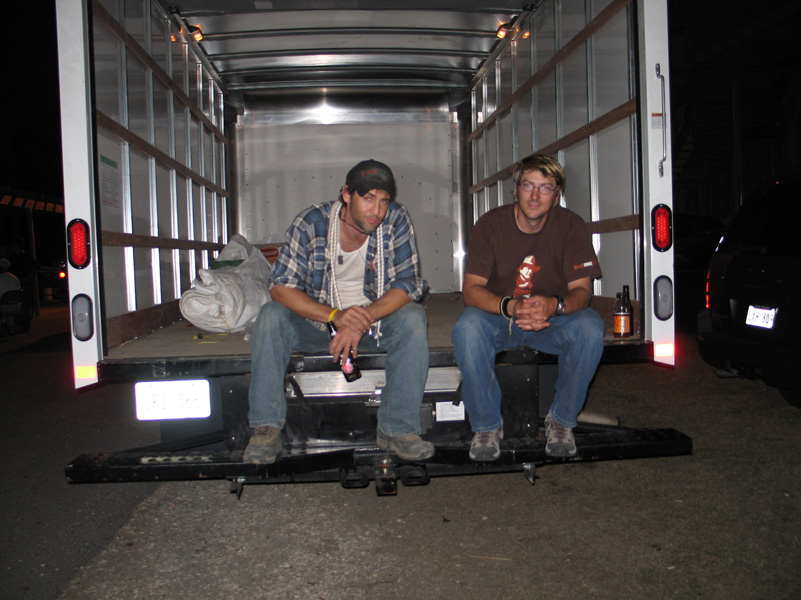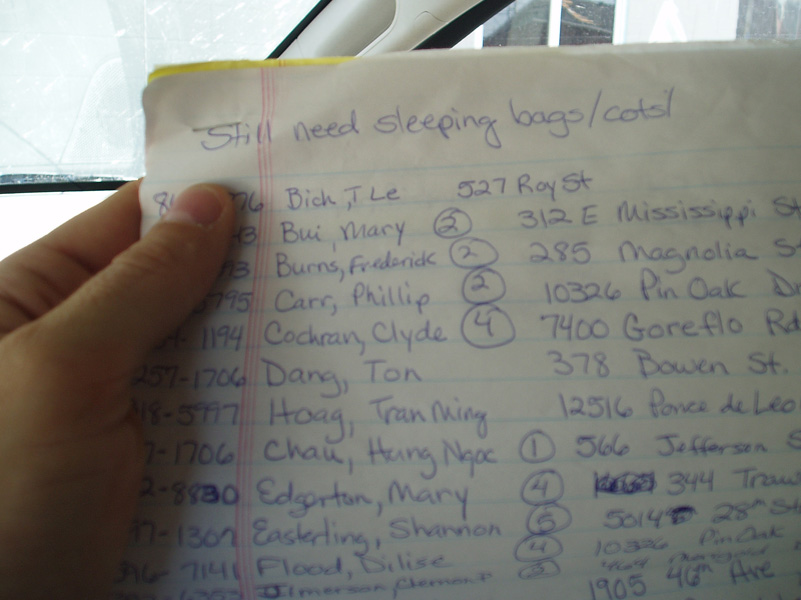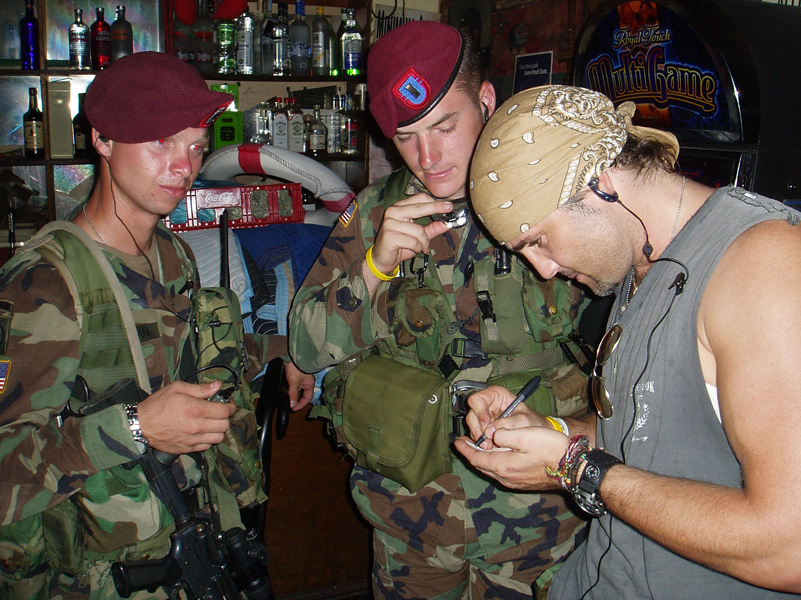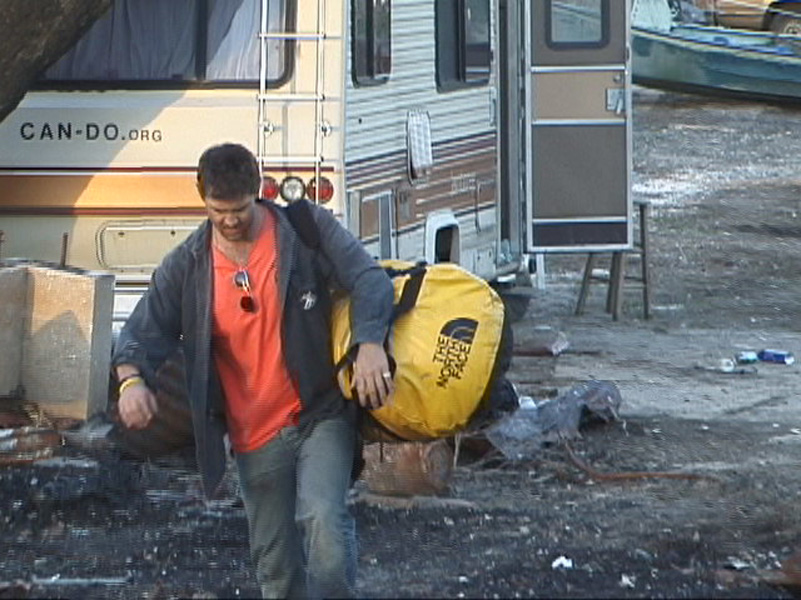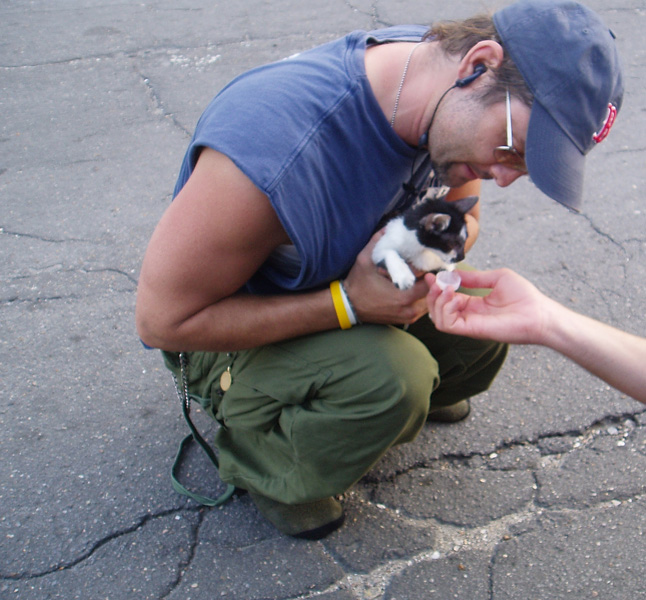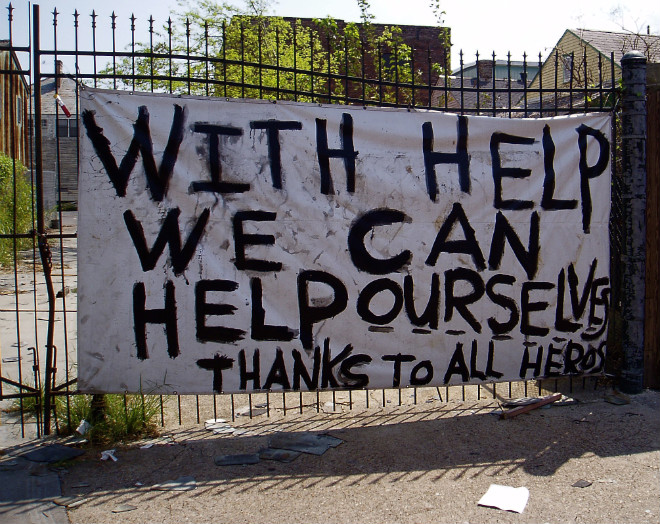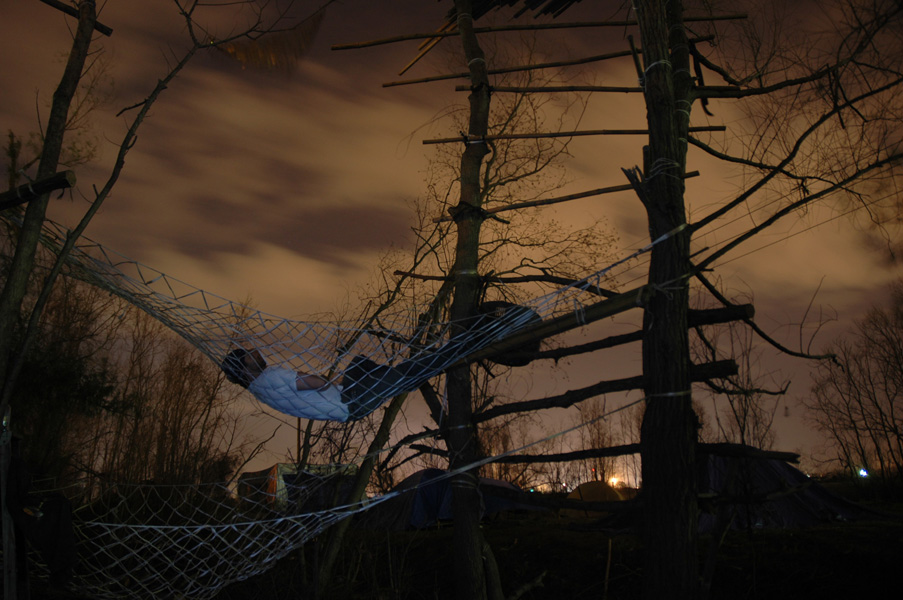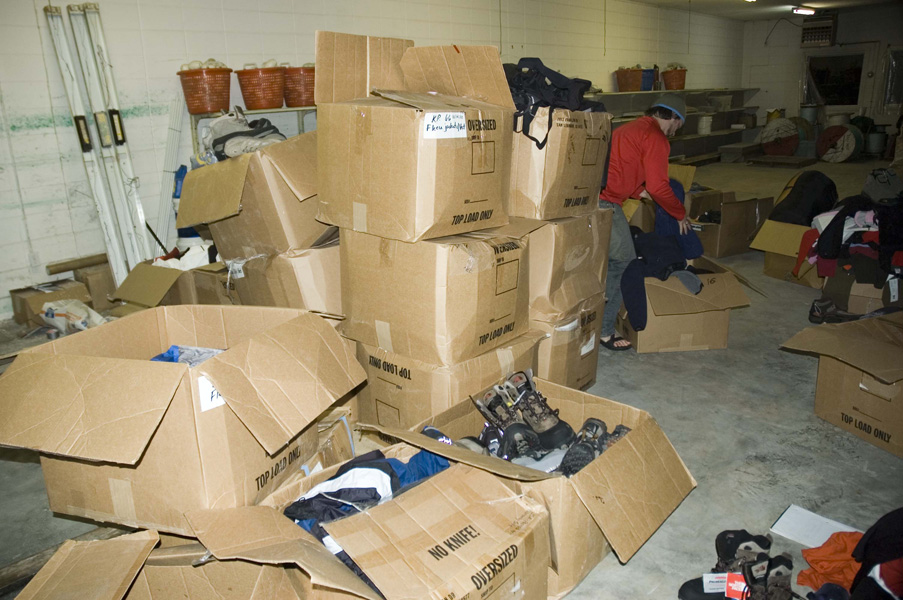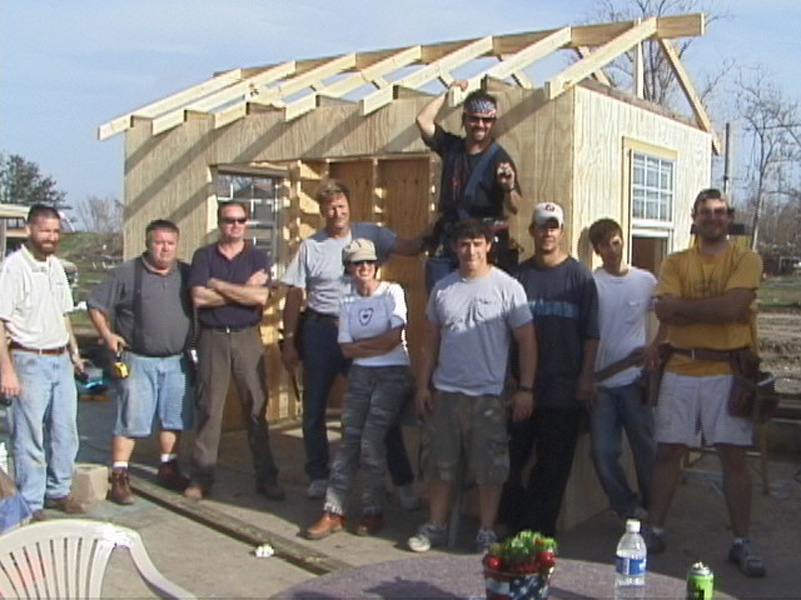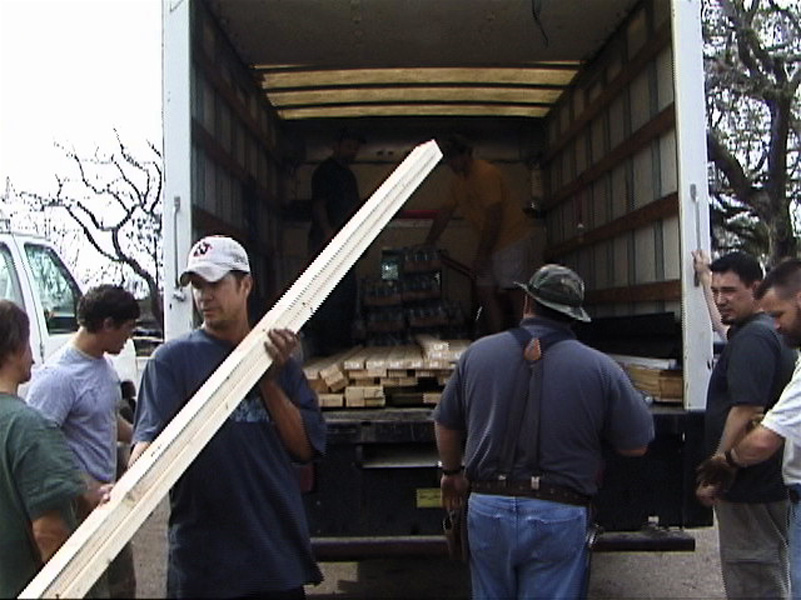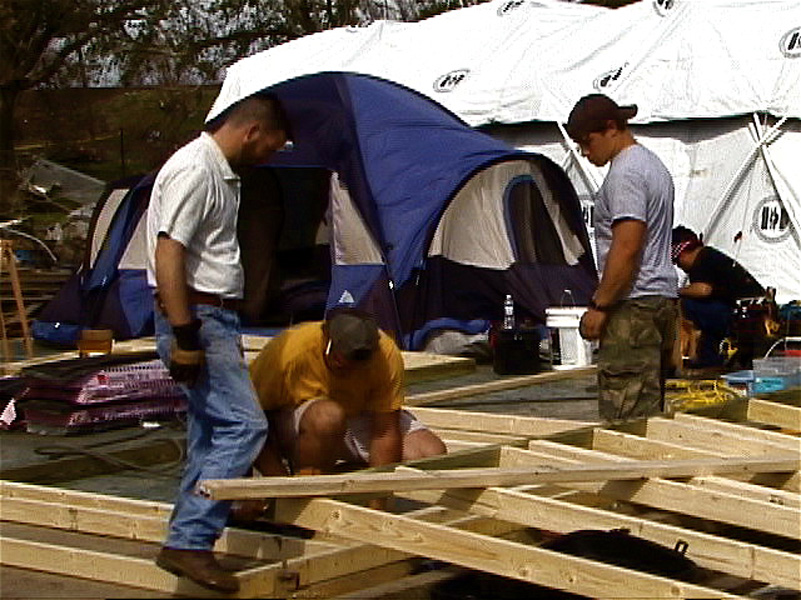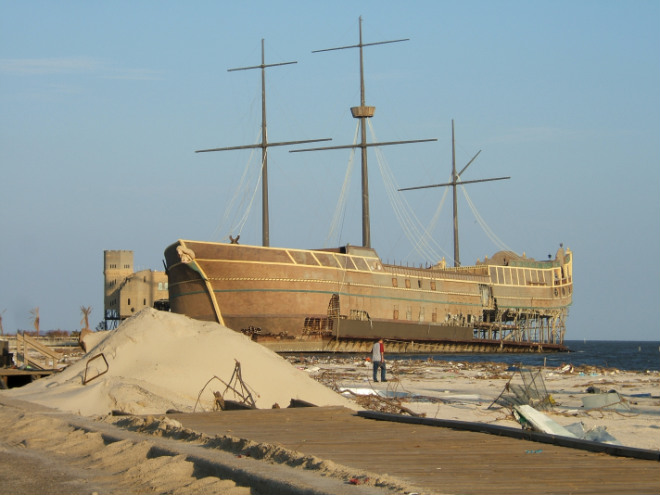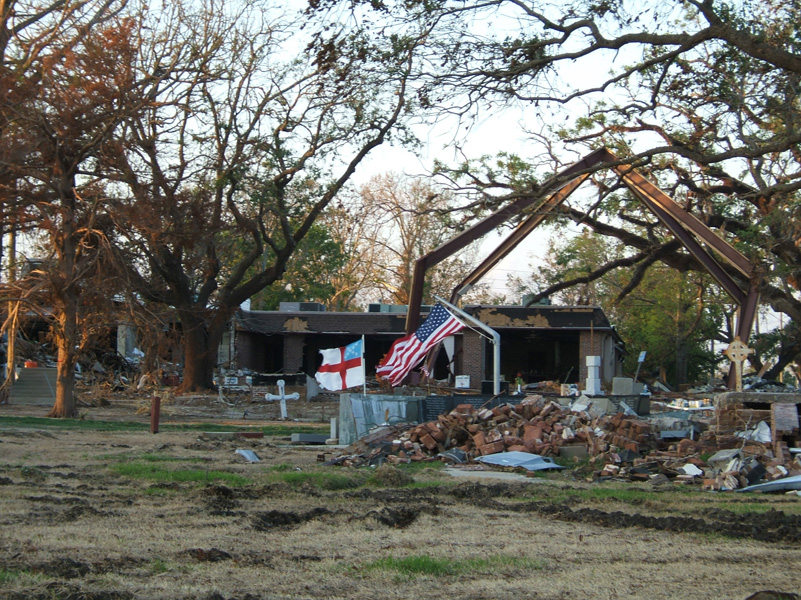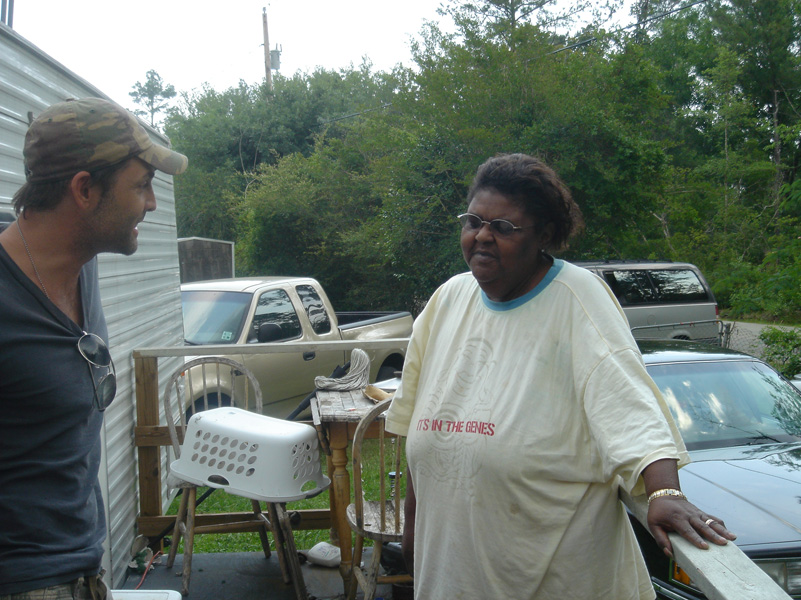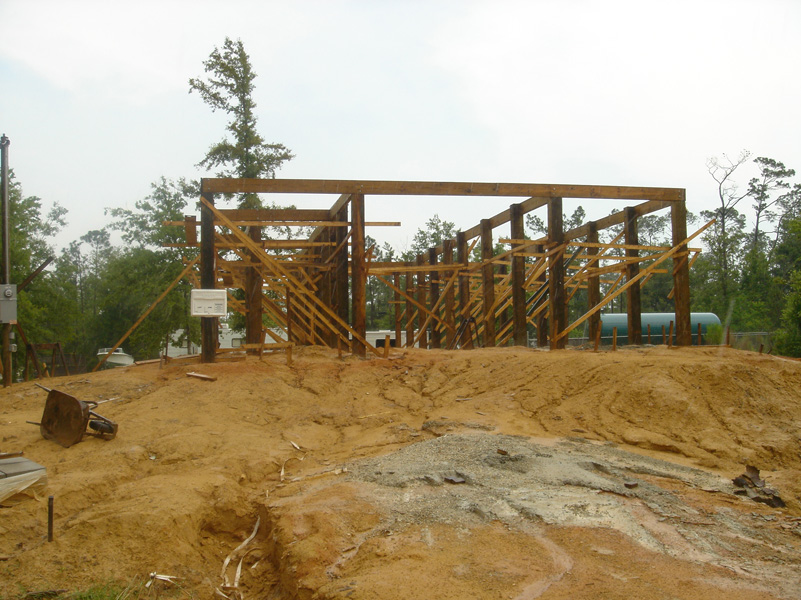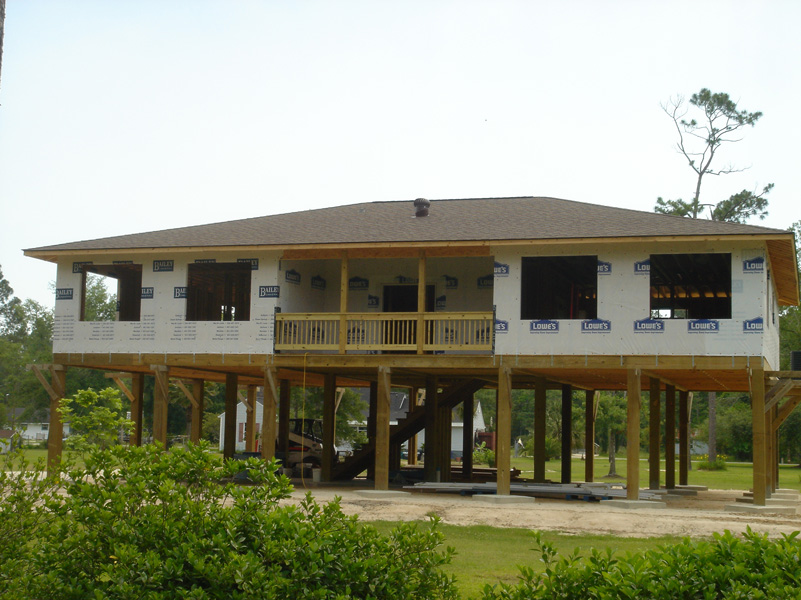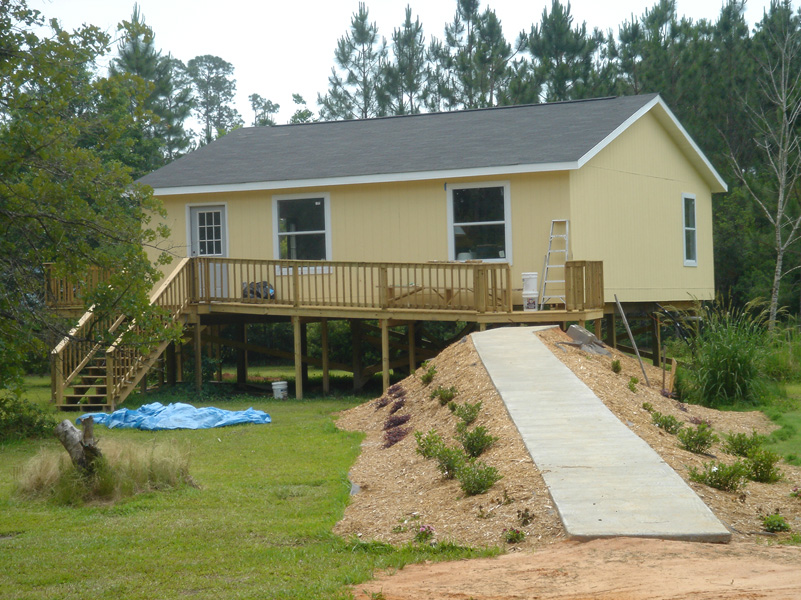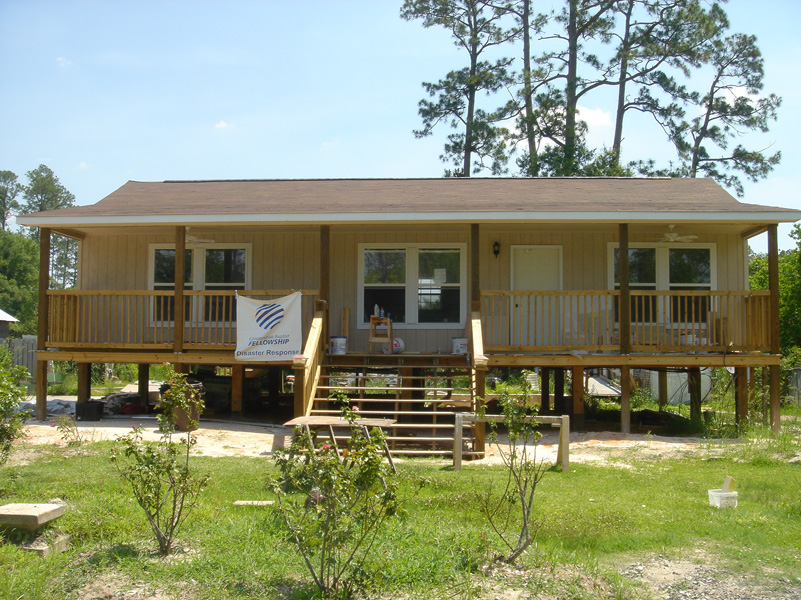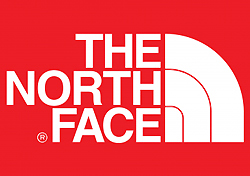 THE NORTH FACE
CAN-DO teamed up with The North Face two generously donated two forty-foot containers of brand new clothing, tents and sleeping bags which CAN-DO distributed to thousands of residents affected by Hurricane Katrina.