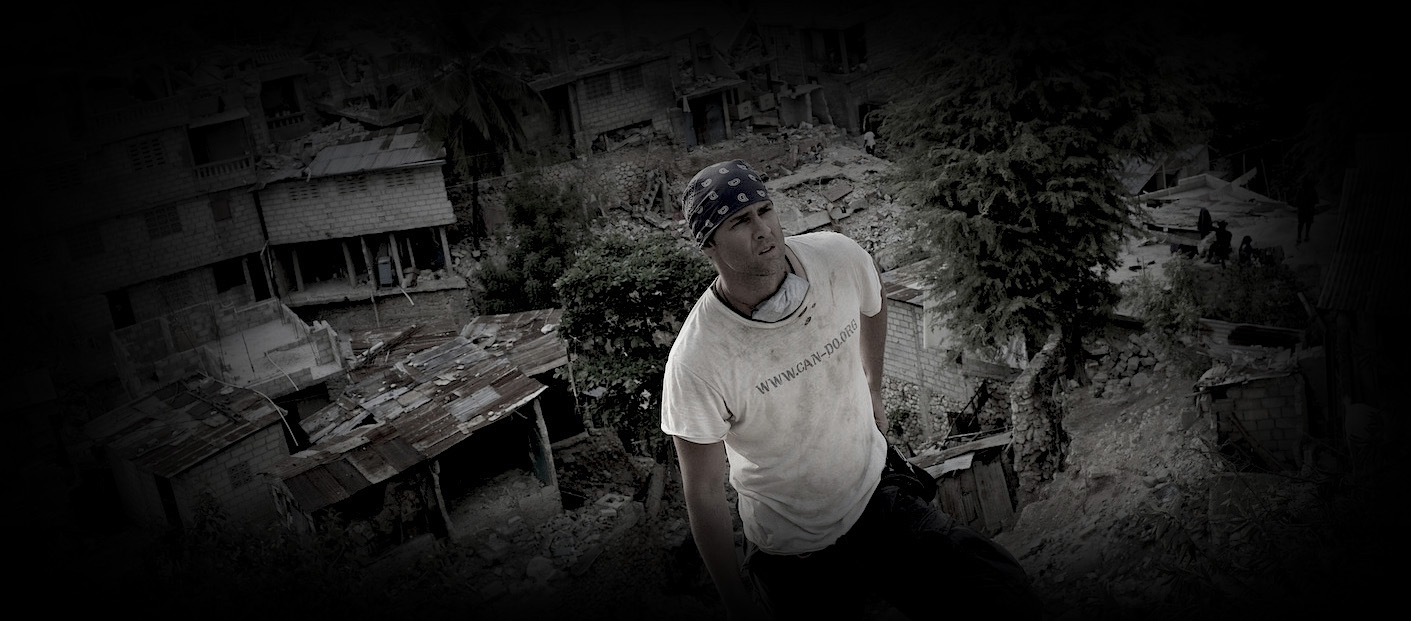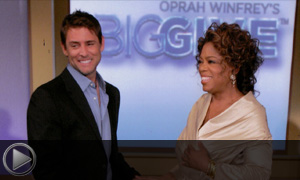 Eric Klein: Changing the face of disaster relief
No one defies stereotypes or clichés about aid organizations more than Eric Klein, CEO and founder of CAN-DO.
Klein's track record cutting through red-tape has produced lasting results in disaster stricken areas in the United States and around the world.
He started CAN-DO in 2004, after being personally frustrated watching big-name organizations collect millions of dollars in donations, but not showing results. Klein decided to take action. He cleared his personal savings account and hopped on a plane to Sri Lanka to see how far his money could stretch to help survivors of the devastating tsunami.
In just three months on the ground in Sri Lanka, Klein was able to remove debris and complete full sanitation clean-up in several villages along the coast. Klein also created sustainable solutions for survivors by rebuilding local shops and restaurants, as well as a community drinking well and playground in the area of Mahamodara.
Fast forward ten years, Klein hasn't slowed down. CAN-DO has since completed dozens of large-scale disaster and revitalization projects, including after Hurricane Isaac, Katrina and Sandy in the United States, as well as in Rwanda, Haiti and other areas that are too often ignored.
"I've led relief efforts in some of the worst disasters the world has known, and one of the most devastating things is the lack of real-time news updates and clear assessments that enable real relief to occur without the red tape and without amplifying the suffering," says Klein. "CAN-DO is transforming the relief process to quicken response time and get help directly to those that need it most."
Klein's unique approach to humanitarian aid – which includes hiring locals and employing U.S. military veterans – produces rapid results distributing food, water, medical supplies and debris removal. Being transparent with donors is another key to CAN-DO's success. They're provided direct access to real-time updates from the field, LIVE video streams and completion videos after the project wraps. His work continues to revolutionize the relief industry and is leading the movement to create sustainable social change.
Klein has been featured on CNN, CNBC, People Magazine, Huffington Post, among other national and local media outlets. In 2008, Oprah Winfrey chose Klein as a contestant for her ABC primetime show, Oprah's Big Give – a reality program that challenged contestants to give away money in unique ways and become one of America's greatest unknown philanthropists.
Later that year, Klein was awarded a Global Compassion Award at the United Nations for his achievements in international disaster relief efforts and humanitarian aid. In 2013, he was honored by his hometown in Massachusetts as one of the Legendary Locals of Salem, which archives in the town's records unique individuals who have made a memorable impact throughout history. He received a Heroes of Haiti award in 2010.
Klein is a graduate of Florida Atlantic University and resides in Los Angeles.